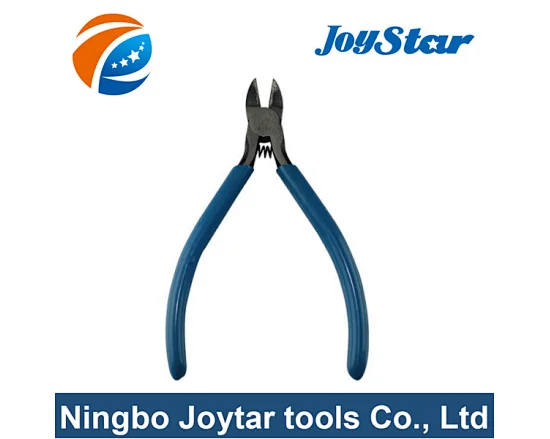 Japan style Plastic cutter pliers
Spring loaded for easy use, Automatic rebound function. Carbon steel hardening treatment. Light weight, thin profile and easy handling insulate grips comfortable for operation. Special suitable for cut hobby model, plastic pieces, wire, electronic feet, trimming plastic products, cut a small metal wire, and so on.
Used in electronic industry repair, jewelry processing, model making and fishing, etc
Size: 6''
Material: High quality drop-forged carbon steel, cr-v steel, r-ni steel.