New Product
2021-01-06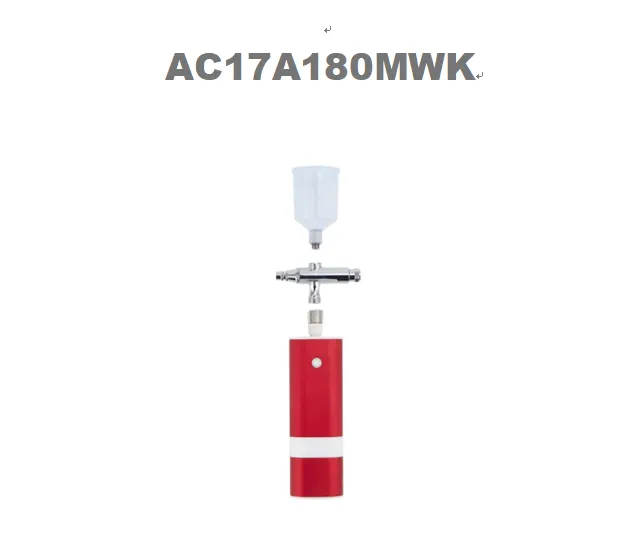 Feature:
       1.Made with high quality precision components that enable the airbrush to work efficiently while providing exceptional atomization and accurate spray control.
       2.The airbrush has 6 spray modes, which can be adjusted by the knob at the rear. 
       3.After a simply charge, the airbrush makeup kit can be used anywhere, even without a power supply. With USB charging cable, you can use computer charging, charger charging, or power bank charging.
       4.With a larger battery capacity,a longer battery life.
       5.Suitable for spray paint, art painting,makeup, leather repair, advertising, T-shirt, disposable tattoo, DIY cake decorating, DIY painting etc.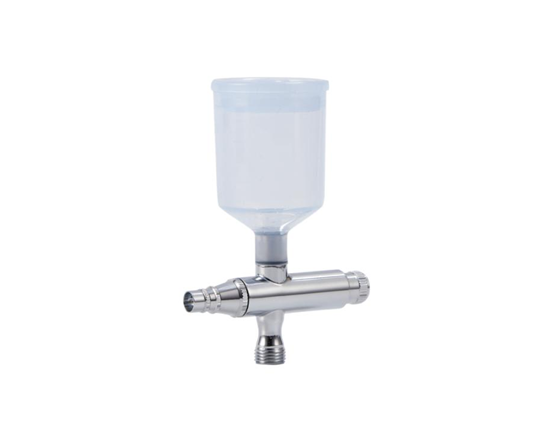 Description:
Specifications of Airbrush:
1. Nozzle Diameter: 0.3mm
2. Fluid Cup Capacity: 20cc
3. Operating Pressure: 5-10 PSI
4. Paint Distance: 50 ~ 100mm
5. Length of Spray Pen: 2.1" / 5.5 cm
6. Spray Modes:1 ~ 6 Gear
Description:
Specifications of Compressor:
Color: Red
Blocking pressure:20-23 PSI
Working pressure:7-8 PSI
Li polymer battery:
Voltage range:6 - 8.4 V
Max current :1.8 A
Capacitance:850 MAH
Continue load work for 40 minutes.
USB charging line:
Input:5V
Output:8.4V
Max current:1A,it takes an hour to fully charge the battery.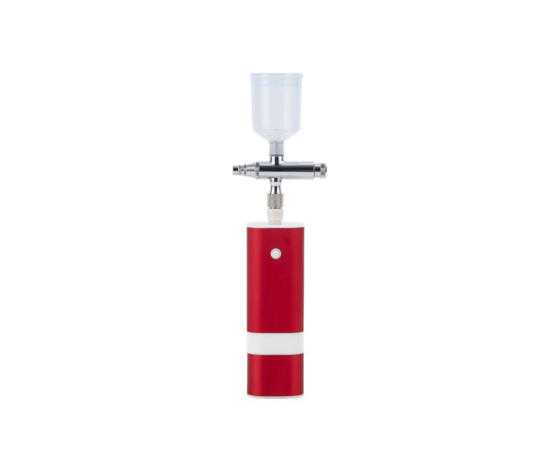 Package Includes:
1 * Airbrush
1 * Air Compressor
1 * 20cc Cup
1 * Dropper
1 * USB Cable
1 * Instruction Manual