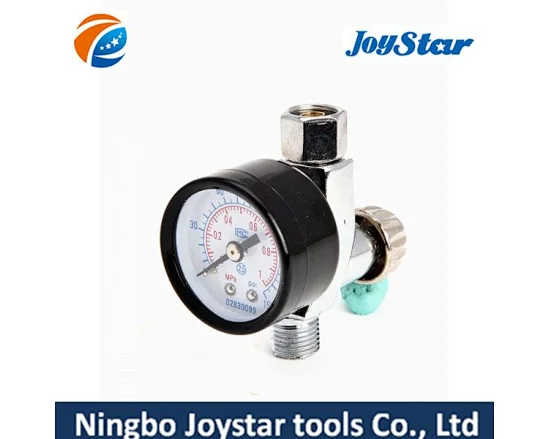 HVLP Spray Gun Air Regulator SP-06
Feature:
Spray Gun Air Regulator W/ PRESSURE GAUGE Auto Paint
Allows you to have precise air control at the gun for the best and consistent results. It fits any professional spray gun. Reads up to 150 PSI and has a Mpa level up to 1. It has a 1/4"BSP (M) Inlet and a 1/4"BSP (F) swivel Outlet.