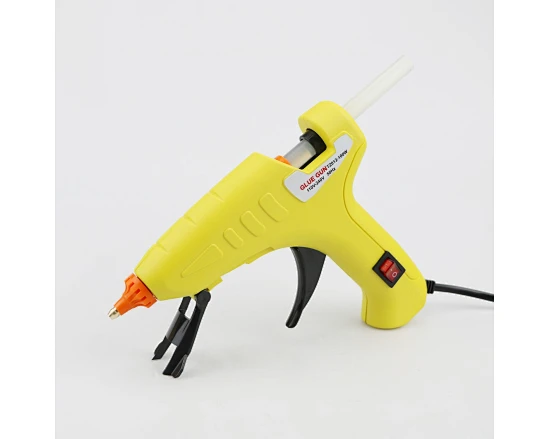 Hot Melt Glue Gun TZ-012
Feature

The hot melt glue gun can be used for many areas, like home, office and school. DIY crafts projects including metal, wood, glass, card, fabric, plastic, ceramics and so on.
Glue gun nozzle is made of pure copper material; it has really good performance of leakage proof and fluency of glue use.
Description:

Power output: 100W
Working voltage: 110 to 240V
Frequency: 50Hz
Temperature setting:195℃
Diameter of glue sticks:11mm
Glue output:18g/min
Warm-up time: 1-2 minutes
Wire length: 1.2 meter.
Glue drop control: Yes.
Weight: 203g