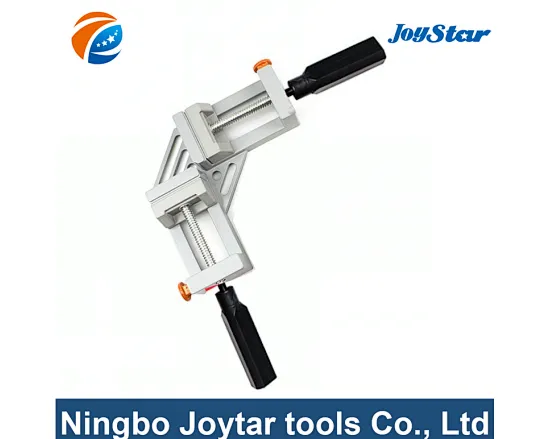 Flat nose pliers FP-6288
Feature:

1.For versatile and quick clamping – the "third hand" for every craftsman.

2.Right angle corner clamp is made of cast aluminum alloy with heavy-duty handles. Handles are rubber-coated for gripping power and comfort.
3.Convenient quick-release button on each jaw makes the clamp easily adjustable for fast setup and increased efficiency.
4.A must-have for woodworkers, cabinet makers, handymen and DIY'ers alike.Perfect for welding, framing, drilling, doweling, making cabinet, installing furniture, frame and aquarium, etc.
Material: Aluminum Alloy

Type: Double Handle with Quick Release Button

Jaw width :70 mm

Jaw opening :65 mm

Angle:90 degree

Package included :1 X Right Angle Corner Clamp