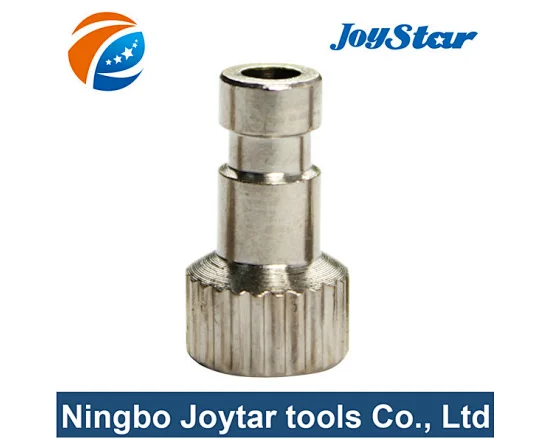 Airbrush adaptor quick disconnect AB-A83CMS for Aztec
Specification: Airbrush quick disconnect coupler release fitting Male fitting for Aztec, 1/8″BSP Female
For Aztec Airbrush which can connect to Aztec airbrush end.

It used to cooperate with Our AB-117 or AB-120 female part. The quick coupler allow you to change the airbrush quickly and easily.