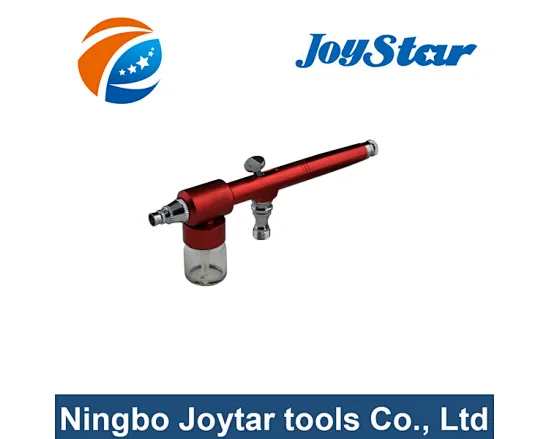 0.3mm New Design Airbrush TJ-188
Feature:

The TJ-188 is designed to be the workhorse of airbrushes, it come with

unique Pressurization System which enable this airbrush can spray with very

thick liquid with just small portable airbrush compressor(like our AC09 mini

portable compressor ect), such as glue, gel, thick paint, urethanes, enamels,

Automotive paint, and so on. It is easy to operate just like normal airbrush, and

easy to clean. This airbrush can adjust the working pressure slightly. From fine

lines to broad strokes, the TJ-188 is an

all-around kind of airbrush.